SCOOP Crew Launch Party / SCOOP ADM this Thursday
16/08/18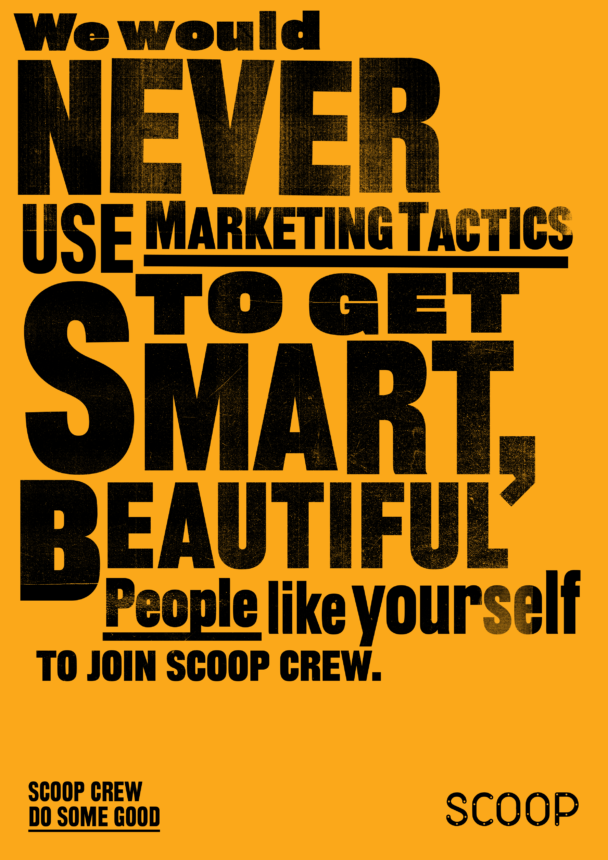 At SCOOP / Syrias Vibes we are launching our new donor community chocker block full of rewards, deals and events. We have partnered with some of the slickest companies around, and are mega excited about this new venture.
Could be a real game changer for us! And we want to share the experience with you x There will be awesome food from the Airbnb chefs, and scoops a plenty.
The event is also our ADM (Annual Donor Meeting) which will feature an update on all of our projects, plus we'll get to hear about our Calvin's recent trip to Syria.
There will also be a panel moderated by Shona Murray, and an all important Q&A so you can help shape the future of our organisation and our capabilities to help those who are hurting, through no fault of their own, all around the world.
Entry is €10 to help cover costs (tho Crew Members go free, you see where this is going!) and pre-registration (buying a ticket at the link below / above) is advised to beat the ques – to get in, and to get the lurvely food and drink, and to get a good seat.
Doors open at 6pm and the presentation / panel will start at 7pm.
Looking forward to seeing you there!