Events
Yemenade (St. Patrick's Weekend in Galway)
Line up:
Calvin James (Syrias Vibes)
Doug Cooney (Orbis Records/RLSD)
Barry Greaves (RLSD)
Padraig Disconaut
Ger Z
Mac (Gigantic)
Lolz (Gash Collective)
Mia
Paddy & Mossy (Move)
Graham Doherty (Boujee)
Ciara Harrington
Graham Dolan
Yemenade is a campaign set up by The SCOOP Foundation in 2017 in response to the humanitarian crisis in the country. SCOOP have partnered up with Global Response Management, a small yet very effective American NGO who carry the same ethos as SCOOP, supporting and pairing with local grassroots organizations on the ground.
Working in Al Hudayah, GRM are taking a multifaceted approach in the region tackling severe and acute malnutrition cases, establishing a fixed outpatient clinic, engaging in training local doctors and nurses in tactical care and advanced trauma and establishing a community education centre focusing on cholera and malaria awareness.
In the city there are 20,000 people with no access to aid with a further 80,000 in the surrounding area suffering the same dilemma.
Through a series of fundraisers in Ireland and Europe, Yemenade will provide a platform to get assistance to those that need it the most in possibly the worst humanitarian crisis of the 21st century.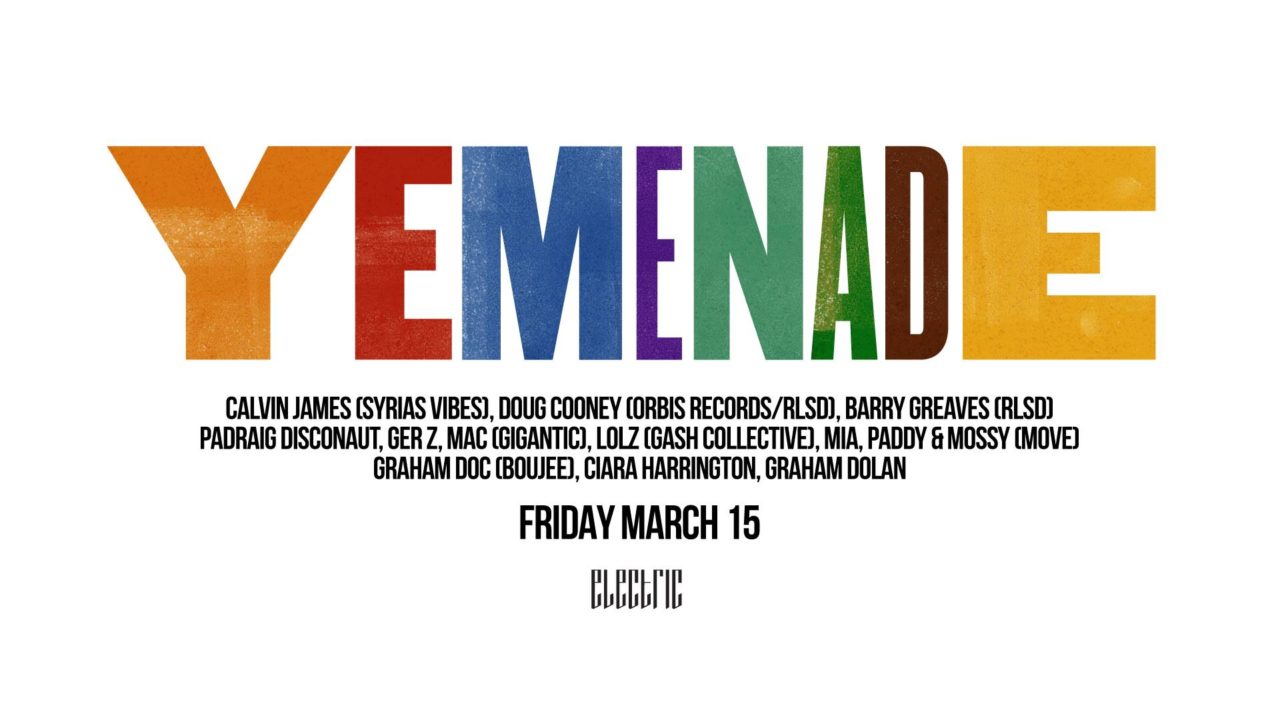 Friday 15th March 2019
Electric Garden, Galway