Events
The Knockout Games
Come one come all to The SCOOP Knock Out Games this weekend at the wonderful Knockanstockan Festival on the shores of Blessington Lake!
We have a weekend full of absolute bants planned in a purpose built arena hosted by some of our favourite peeps like Hugh Cooney, Brian Frame and some very special guests.
We'd love you and yours to get involved so we can raise some much needed funds for our projects in Ireland, Iraq, Syria, Yemen & Cambodia.
Gaming is from 10am to 6pm Saturday and Sunday.
To register your team hit us up here or at the link below
https://scoopfoundation.org/event/the-knockout-games/
As with all our events there will be some serious prizes on offer. We have individual games and team events such as:
Ski Up Out of it
The winning team has no limits, gives no shites and urges their fellow members to ski up out of it and come on to fuck. Hit the Blessington slopes with just one set of skis for your whole team.
What an Absolute Spoon
A bit of hand eye coordination to avoid egg on your chin or in this case a potato.
Get the Boat Mate
Pick the biggest waster on your team who needs a bit of balance in their lives. Get them on the straight and narrow, get their shit together or get the boat.
Scarleh'ts Web
With the stealth of Lara Croft climbing through a laser web, you'll be battling your way through a big pile of rope with great elegance. Scarleh for you's already.
Life in the Gutter
Rearranging balls in public is a challenge for some and not others. An essential skill to get out of the gutter.
Shite in the Bucket
For teams who really give a flying shite about winning, clench or get on the bench.
Potato P45
You're sacked
Dry T-Shirt Competition
Spring break is dead and water balloons aim to objectify. The winning team remains PC and completely unsexy.
Drag Race
A sexy catwalk relay with some fabulous kit. Get them on and off you quick and pass on that slinky ensemble
Mr Hoppy
I ate all my cola cubes and now I feel sick.
Bottle Crotchy
A game of finishing loins, the finest thrust wins. Don't bottle it.
Got Milk?
Love that tune, Churn it up a little.
Grans Zimmer
An obstacle corpse with support.
Fancy dress is optional but recommended!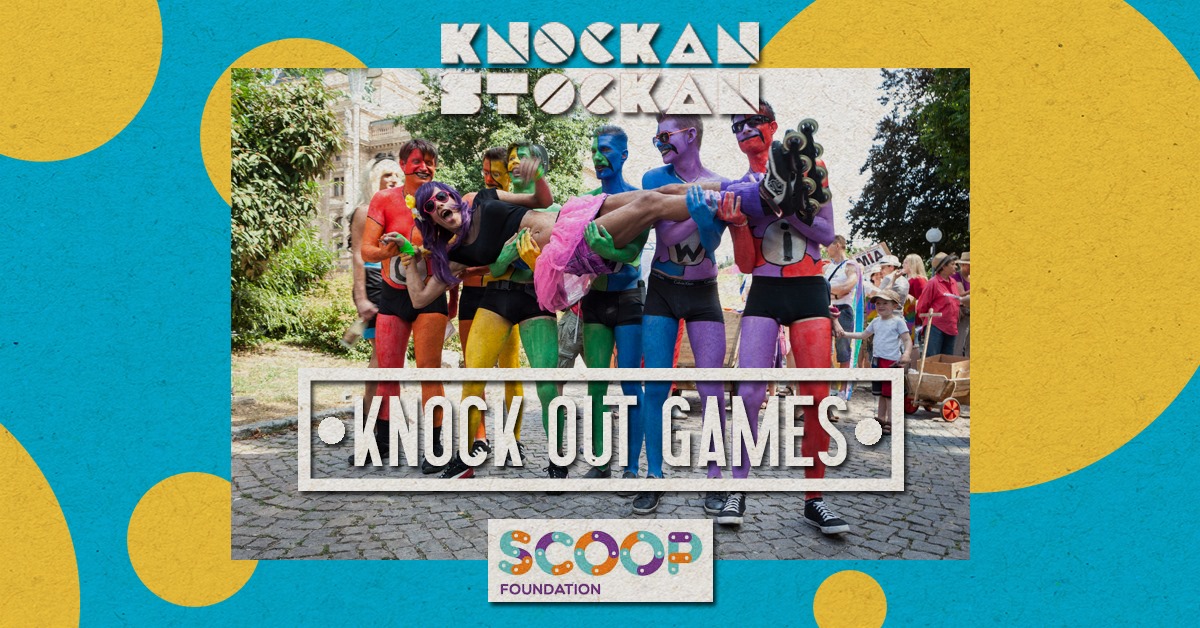 Saturday July 20th
KnockanStockan / Blessington Lakes