India
We support the hardest working school working with begging families in Varanasi - one of the poorest cities in India's poorest state - Uttar Pradesh.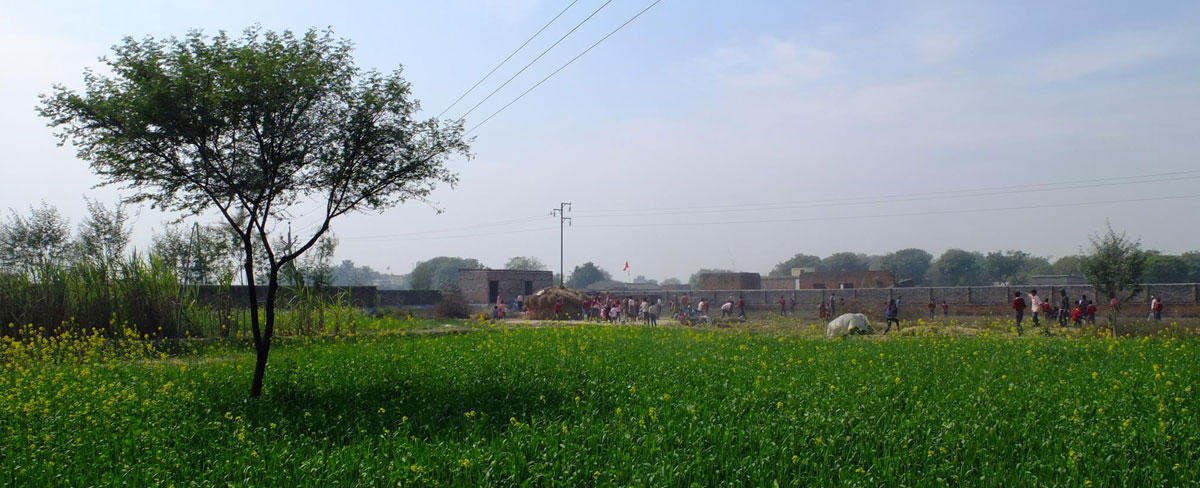 We support The Jeevan School – the hardest working school in the holy city of Varanasi. Although one of the most visited cities in India, it is also home to over 265,000 people living in over 135 slums. Children grow up in abject poverty, and slip into poverty traps that are near impossible to break.
The families that live in these slums rank lowly, or the lowest, on the caste system (an ancient feudal class system). The Hindu faith, and its beliefs in karma / reincarnation, allows those lucky enough to have been born into a high ranking caste, to look at a child living on the streets and see someone in a past life that was a murderer or a rapist, while turning a blind eye to their suffering. Millions upon millions of children, and nearly a billion (yes, one thousand million people) people live in poverty in India. While it has a space programme. The mind boggles.
Yet The Jeevan School has turned around 100s of young lives, helping children from begging families receive a home and education, and a brighter future.
With our support (more recently carried out by the SCOOP Australia team) and support from NGOs from Germany & Switzerland, they have:
– Offered a loving home to over 250 of the worse affected children
– Educated a further 1000 children who live in the nearby areas
– Saved young girls from abusive, arranged marriages
– Helped children who have been addicted to drugs since infancy
– Helped malnourished children grow and develop, and then receive an education
We have also purchased 2 acres of land for them outside the city (pictured above), away from the abusive life of the streets, and we plan to build a new, self-sustainable educational village, just for the kids, so they can learn, develop and grow without the pressure their families put on them to return to begging.
Right now the land is used to grow food to generate income for the school. And one day we will be build something truly remarkable, that will help 1000s of children born into abject poverty there.